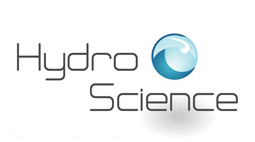 Water, Waste and Environmental Management Consultants
ENVIRONMENTAL AUTHORISATIONS
Environmental Impact Assessments (EIA) and Environmental Management Programmes (EMP) in terms of the National Environmental Management Act (NEMA), 1998 (Act 107 of 1998) as amended for township establishments; residential (estates), business (offices), commercial & retail (shopping malls), industrial (manufacturing & processing plants) and other (hospitals, educational etc.) developments; building of infrastructure or facilities (transport, storage, electricity); infrastructure or facilities in water sensitive areas (wetlands, streams); water abstraction; transformation of areas; decommissioning; recommissioning; filling stations; release of emissions, pollution, effluent or waste; rectification of unlawful commencements or continuation of listed activities (Section 24G). Specialist fields include:
Fauna and Flora assessments.
Aesthetic

/ visual impact

assessment.

Biodiversity Action Plans.
Permit application for species of concern.
Public participation
WATER USE LICENCE APPLICATIONS
Applications for water uses identified in terms of Section 21 of the National Water Act, 1998 (Act 36 of 1998). Integrated water and waste management plans (IWWMP), technical support documentation and Department of Water Affairs' water use registration forms for mines, industry and others. Specialist fields include:
Water monitoring evaluation and review & interpretation of data
Water quality assessments to determine pollution sources and pollution movement.
Water supply & management
Water balances – environmental and water and salt balances.
Storm water management.
Identification and evaluation of chemical and biological treatment processes.
WASTE MANAGEMENT
License applications in terms of the National Environmental Management Waste Act, 2008 (Act 59 of 2008) as amended for waste storage (now dealt with under Norms & Standards), tyre recycling, industrial waste treatment to reduce hazardous nature and quantity, waste reuse, recycling, reclamation and disposal. Waste characterisation, classification and management. Closure and rehabilitation of waste management facilities. Monitoring associated with waste management.
ENVIRO-LEGAL
Enviro-legal assessments to determine legislative requirements for new & existing operations, as environmental control officers in terms of compliance with conditions in environmental authorisations, environmental management programmes or as part of water and waste management licences, auditing.
MINING
Environmental Management Programme Reports (EMPR) – new mines, updates, addendums and amendments – scoping reports, full EIA and EMPR. Rehabilitation – post decommissioning and closure; planning; audits
PROJECT MANAGEMENT
Management of international, national, Water Research Commission, Department of Water and Sanitation and other large projects – management of schedule, finance, resources, deliverables, quality control etc.