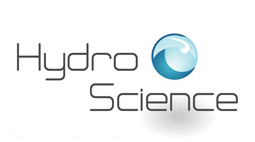 Water, Waste and Environmental Management Consultants
About Us
Paulette completed her studies in chemistry & biochemistry at RAU (now University of Johannesburg).
She started her career at the Council for Scientific and Industrial Research as a water, waste and effluent treatment industrial scientist where she conducted research in water treatment technologies (chemical & biological processes for sulphate reduction & neutralisation).
During this time she also co-authored a number of publications. After 8 years at the Council for Scientific and Industrial Research, Paulette joined Pulles, Howard & de Lange Water Quality Management Consultants where she managed a number of international, national and Water Research Commission projects and received training on Environmental Pathway Analyses in Canada.
Paulette then joined the water and environmental technology section at SRK Consulting Engineers and did a course on hazardous waste management at Pretoria Technicon.
In the year 2000, Paulette started her own consulting firm. Paulette was part of the team who compiled the Best Practice Guidelines for Water Resource Protection in the South African Mining Industry, a Department of Water Affairs Project.
HydroScience is 100% owned by previously disadvantaged individuals (PDI).
Paulette Jacobs (née du Plessis) is the Managing Director and Owner of HydroScience.